Official Alerts
Listed as "Suburban" or "Suburban Transit"
Transit App: For when you want to actually get on the bus.
Did you know that when NJ Transit changes their schedules, Google Maps, Apple Maps and Moovit sometimes don't update for days or weeks? I found that one out the hard way. Thankfully, there's a way better app that updates on the same day. And they're not even paying me to tell you!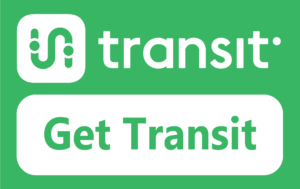 The NJ Transit App: The awful app you still need
With NJ Transit's official app, you can pay your fare with a credit card and receive push notifications if anything happens to your favorite bus. It also offers a trip planner that calculates zones, quick access to pdf schedules and a bus tracker direct from the source. Don't be intimidated by its rat maze-like interface. I made a guide to help you use it anyway!

This website covers public buses in New Brunswick, NJ. For routes operated by First Transit for Rutgers University, click here.

Hate waiting in Trenton? Once-daily express service to Philadelphia is provided by Flixbus. Ourbus provides daily 4-hour trips to DC, as well as two random parking lots in the middle of nowhere, if that's your thing.

Intercity rail service is provided by Amtrak and NJ Transit's Northeast Corridor Line.

For updates on NJ Transit Rail operations, consult njtranshit.com, the soulmate website of this one. For a no-nonsense vibe check of SEPTA, consult the similar website, isseptafucked.com.